Terms of Service ( TOS)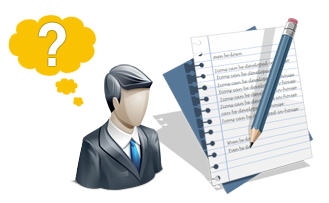 Crystal Website Hosting provides its service to you, subject to the following Terms of Service ("TOS"), which may be updated by Crystal Website Hosting from time to time without notice to you.

1. ACKNOWLEDGEMENT AND ACCEPTANCE OF TERMS OF SERVICE (TOS)
This Service is provided to you ("CUSTOMER") under the terms and conditions of this Terms of Service (TOS) and any operating rules or policies that may be published by Crystal Website Hosting The TOS comprises the entire agreement between CUSTOMER and Crystal Website Hosting and supersedes all prior agreements between the parties regarding the subject matter contained herein. BY COMPLETING THE ONLINE ORDER FORM PROCESS YOU ARE INDICATING YOUR AGREEMENT TO BE BOUND BY ALL OF THE TERMS AND CONDITIONS OF THE TOS.

2. SERVICE DESCRIPTION
Crystal Website Hosting provides Website hosting, Website Designing, and associated services and maintains other equipment and software which is integrated with the Services offered.

3. CUSTOMER CONDUCT
CUSTOMER as to agree with the use of the Service is subject to all applicable local, state, country, and international laws and regulations.

CUSTOMER agrees:
(1) Not to use the Service for illegal purposes
(2) Not to conduct any SCAM, Phishing, Child porn, Hatred, Racism, or illegal content.
(3) CUSTOMER is responsible for backing up all mailing lists, documents, and all other important files.
(4) Not to run scripts/programs that utilize heavy machine resources, or overload CPU and other hard wares, or run any activities that effect server performance.
(5) If an account is terminated due to any violation of TOS, CUSTOMER will receive no refund.

4. MODIFICATIONS TO SERVICE
Crystal Website Hosting reserves the right to modify or discontinue the Service with or without notice to CUSTOMER. Crystal Website Hosting shall not be liable to CUSTOMER or any third party should Crystal Website Hosting exercise its right to modify or discontinue the Service.

5. NO RESALE OF SERVICE
CUSTOMER agrees not to reproduce, duplicate, copy, sell, resell or exploit any portion of the Service, use of the Service, or access to the Service without the express written consent of Crystal Website Hosting .

6. DISCLAIMER OF WARRANTIES
CUSTOMER expressly agrees that use of the service is at CUSTOMER's sole risk. The service is provided on an "as is" and "as available" basis. Crystal Website Hosting expressly disclaims all warranties of any kind, whether express or implied, including, but not limited to the implied warranties of merchantability, fitness for a particular purpose, and non-infringement. Crystal Website Hosting makes no warranty that the service will meet CUSTOMER's requirements, or that the service will be uninterrupted, timely, secure, or error-free; nor does Crystal Website Hosting make any warranty as to the results that may be obtained from the use of the service or as to the accuracy or reliability of any information obtained through the service.

7. LIMITATION OF LIABILITY
Crystal Website Hosting shall not be liable for any direct, indirect, incidental, special or consequential damages resulting from the use or the inability to use the service or for cost of procurement of substitute goods and services or resulting from any goods or services purchase or obtained or messages received or transactions entered into through the service or resulting from unauthorized access to or alteration of CUSTOMER's transmissions or data, including but not limited to, damages for loss of profits, use, data or other intangibles, even if Crystal Website Hosting has been advised of the possibility of such damages.

8. INDEMNIFICATION
The CUSTOMER shall indemnify and hold harmless Crystal Website Hosting from any and all loss, cost, expense, and damage on account of any and all manner of claims, demands, actions, suits, proceedings, judgments, costs and expenses that may be initiated against Crystal Website Hosting and Crystal Website Hosting officers, directors, and employees for any service provided to CUSTOMER by Crystal Website Hosting ?to include web space content that violates any copyright, proprietary right of any person, state regulations, or contains any matter that is libelous or scandalous.

9. TERMINATION
Either CUSTOMER or Crystal Website Hosting may terminate the Service with or without cause at any time and effective immediately. Termination shall be accompanied by a written notice to Crystal Website Hosting shall not be liable to CUSTOMER or any third party for termination of Service. Should CUSTOMER object to any terms and conditions of the TOS or any subsequent modifications thereto or become dissatisfied with the Service in any way, CUSTOMER's only recourse is to immediately:
(1) discontinue use of the Service;
(2) notify Crystal Website Hosting of termination, upon termination of the Service.

10. NOTICE
All notices to a party shall be in writing and shall be made either via e-mail or conventional mail. Crystal Website Hosting may broadcast notices or messages through the Service to inform CUSTOMER of changes to the TOS at their choosing, but is not required to do so; Crystal Website Hosting may broadcast changes to the Service, or other matters of importance; such broadcasts shall constitute notice to CUSTOMER.